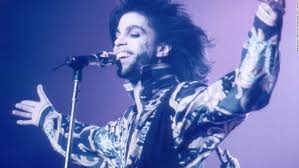 I believe a large reason Prince and his music are so loved is that, in his art, he put together opposites that we are trying to have one in ourselves. I base what I'm saying on this great principle of Aesthetic Realism stated by its founder Eli Siegel: "All beauty is a making one of opposites and the making one of opposites is what we are going after in ourselves."
In Prince's best recordings – and very much in his stage performances – there was tremendous outward energy together with the most personal, intimate feeling; also freedom at one with great precision. And the opposites so fundamental to all our lives – self and world – were often beautifully together in the way he seemed to pour his very soul into that guitar.
We want our outward expression to show, with honest energy, what we truly feel inside. We want to be free and precise at once. And we also want to feel we are entirely ourselves as we try to be fair to something outside ourselves. Music – and any true instance of art – can show us how.
Aesthetic Realism explains this for the first time, and I'm so happy to be in the midst of learning it. Art, when it is truly that, is always a successful achievement of what we are most deeply after: honestly to like the world.
Prince is an important, original, large presence in popular music and will be loved for many generations to come.
I think he would have been grateful to learn from Aesthetic Realism that his music at its best was a guide for how he wanted to be in all the moments of his life. And we can use his music that way now.